Roll over image to zoom in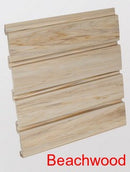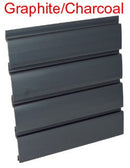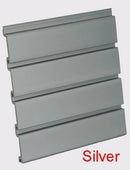 Description
 Free Shipping on Everything all the Time! 
 HandiWALL Color Matched Installation Screws - 1-5/8" 2-1/2" & 1-3/4 (TapCon/Concrete) type Long - Box of 100
Now Available in a Masonry/Tapcon Version as Well
Use these color-matched screws to install your HandiWALL panels.  Two different lengths available to match your installation needs!  No pre-drilling of panels required.  Just place screw inside the HandiWALL panel slot at the desired spot (stud or other solid backing) and install with cordless drill.   It usually takes a little less than one box of screws to mount each 32 sq ft box of HandiWALL.  Sold by the box of 100.    
Application Guide: 
Use the 1-5/8" length if you will be attaching directly to wood or any other solid penetrable material.  Also use this length if passing through a single sheet of dry wall before hitting your wall studs or other solid backing material.
Use the 2-1/2 inch length when passing thought thicker or double layered drywall.  You can also use this length with a single sheet of drywall if you want more holding power if you are going to install heavy items on your slatwall panels.
Use the Masonry/Tapcon screws when installing directly to concrete, block, or brick walls (See below notes)
More about Masonry/Tapcon screws:
Used to fasten items (such as slatwall) to Concrete, Brick, or Block walls.
HandiWall color matched Tapcon Screws with painted phillips heads.
3/16″ x 1 3/4″ Long.
Quantity: 100 screws per box.
Best when used with a 5/32"s Tapcon brand drill bit purchased at your local hardware store.
Payment & Security
Payment methods
Your payment information is processed securely. We do not store credit card details nor have access to your credit card information.
---
Security